Planning your Trip
At TNA, we can make your adventure and vacation dreams come true. We provide almost everything to ensure a successful adventure, but there are some items that you'll need to bring along.
Please remember that there is a weight limit of 75 – 100 lbs. per person. Please pack your items in soft luggage and smaller boxes so it fits better on the aircraft! Rates do not include taxes or fishing and hunting licenses. We accept cash, cheque, and debit cards.
When you pack for your vacation at Sudbury Aviation, please see our Standard Equipment List. This will let you know what you should bring, but also what we provide!
The famous Spanish River offers 3, 5 or 7 day trips, paddling flat water and Class I to IV rapids, where portages and campsites are marked. The Mississaugi River is a combination of flat water paddling, Class I and Class II rapids with easy pick up points on inland lakes. Most of our remote housekeeping camps have canoes on site for your use with the package prices.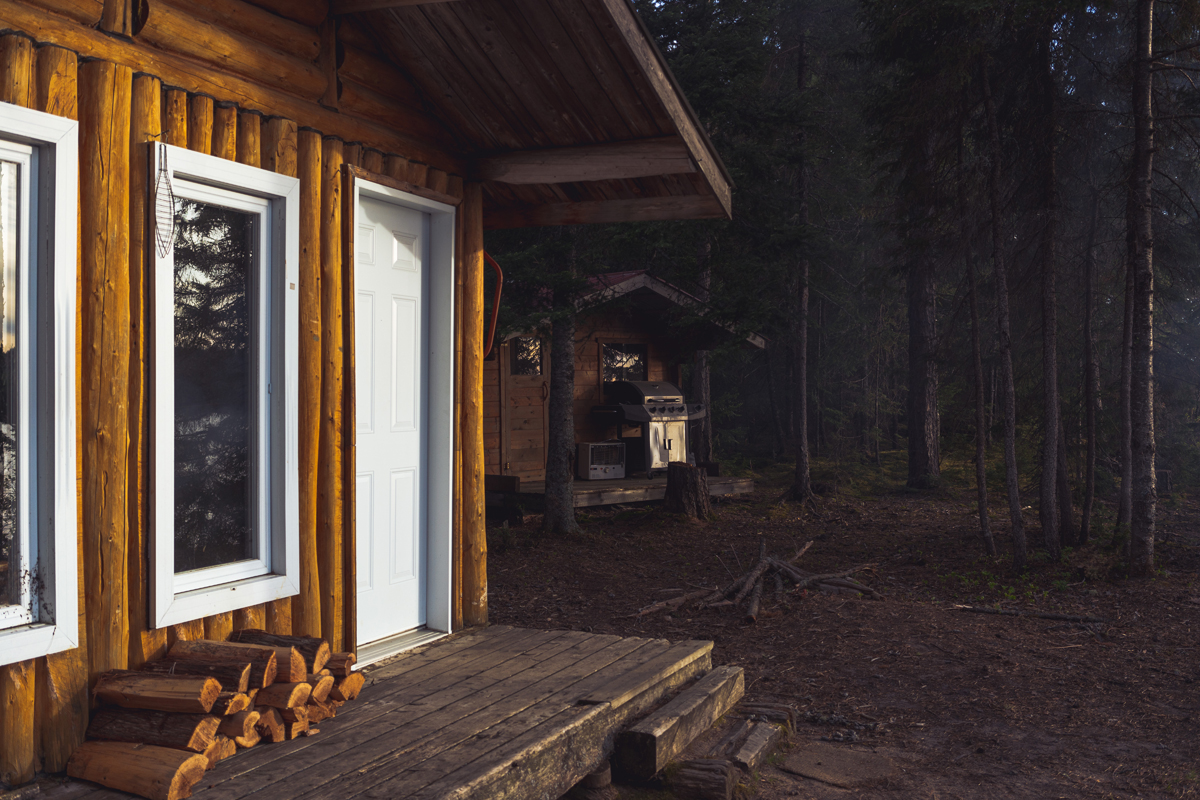 Life at an Outpost Camp
---
This will be one of the most memorable experiences of your life! Here are just a few suggestions that may help you with planning your vacation with us.
Each person is a unique individual. We ask that you please show everyone respect.
Every guest enjoys a certain standard of cleanliness. Please use the broom and mop on the last day of your visit, for other incoming guests. We also ask that you leave the camp and its grounds clean, just as you found it. We do appreciate the efforts!
Please dispose of all fish remains on the island and in the water, as birds devour them. DO NOT leave these remains at the dock or at the shoreline.
The cut wood we provide is for your warmth and the sauna, NOT for the campfires. We ask that for your campfire, you use driftwood or wood that is easily gathered and broken.
If you experience outboard motor trouble. please report it to the pilots. This way we can ensure it will be fixed for future guests. Please leave the engine on TILT LOCK OFF or UNLOCKED, not locked down. If a rock or shoal is struck, the motor will bounce up which saves damage to the lower end. If damage occurs, it will result in your costly repairs.
We do fly out all trash and garbage. If the trash is packed in smaller bags, it can fit into the float lockers and does not foul the air inside the aircraft. We ask that you please bring and use smaller garbage bags for this reason.
At Sudbury Aviation we do recycle. We ask that you please separate your beer bottles and cans, as they are refundable. Also separate plastic items from any wet garbage, which is much appreciated by all our staff.
Please wear your life jackets when using our boats. This is mandatory!
Enjoy the wilderness, the peace and relaxing atmosphere at our camps. But please ensure you are careful when using our sauna bath houses.
We look forward to you visiting with us!